On Tap Now: Pie Pie My Darling Key Lime Pale Ale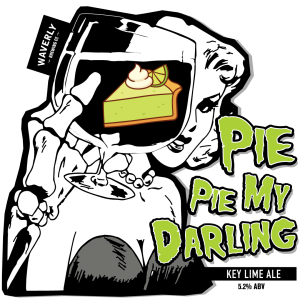 Motherrrrrr, we made a Key Lime Pie Ale. From the Untappd description:
A hazy stranded on Dessert Island…
Whirlpooled with citrusy Mandarina Bavaria hops & fermented with lime pulp. A touch of pie crust brown sugar, cinnamon and key lime juice with bittering from lime zest!
5.2% ABV / Contains Lactose