Fall Ball Labor Day Fun!
You may have noticed, we kinda like baseball. Also – we kinda love fall baseball with our Baby Birds. Most of life's lessons can be seen in just one baseball game. They say, when life hands you a double-header, remember how much you love the game.
Same goes for back to back music & beer. Consider us all in for this weekend, and every day after. We've got a busy weekend, and an awesome lineup on deck.
Tonight, Friday September 1,  join us for a rare, and special event with Patrick Martin's Hardcore in Baltimore. Doors at 7pm, cash only at the door. We're open 4pm-10pm.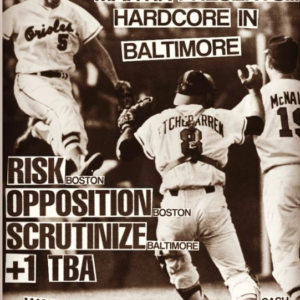 Sunday, September 3rd, Feed The Scene is back at it again for a special early show. Doors at 5:30pm, and because Rachel & her gang are so fun, we will officially end the summer with another late night Sunday. We'll be open 12pm-10pm. It's a 3 day weekend, so let's do this!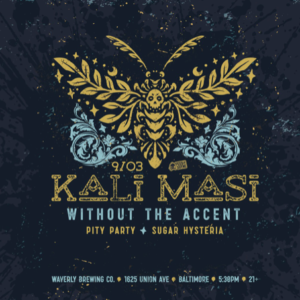 Don't forget if the O's are on TV, we'll be watching it! This weekend's hours are:
Friday 4pm-10pm
Saturday 12pm-8pm
Sunday 12pm-10pm