Beer Release: Blue G'OAT Kettle Sour Ale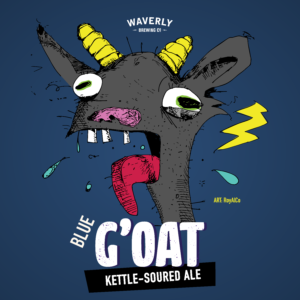 The G'OAT is back Thursday, May 19, 2022! All-natural blueberries, kettle-soured and fermented with Norwegian yeast…Hallertau Blanc hops, rolled oats, and a touch of graham cracker!
5.5% ABV / Contains Lactose
AND…
While it lasts, try the Tootsie Pop G'OAT with an added splash of our Chocolate Nitro Ale!